Huge 72 hour Ruby Red Tag 50% off sale starts Wednesday, April 22nd at 8AM Pacific Time.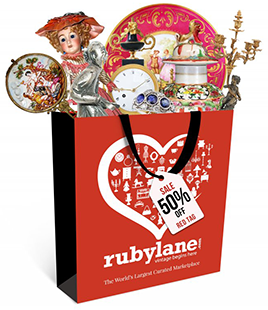 This Week on the RubyLane Blog
Springtime at Ruby Lane means vintage gardening. Take a stroll through the gardens of celebrated designer
Bunny Williams
and enjoy a few finds from the shops of Ruby Lane.
Get the latest issue of Style Makers, Finds and Trends
delivered right to your Inbox